Reviews for Longman Anthology of World Literature - Volume B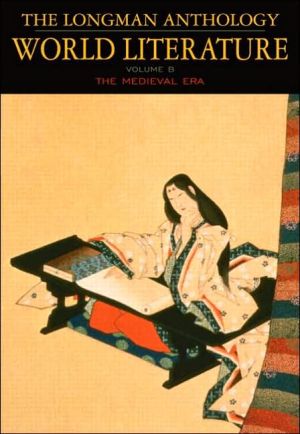 The average rating for Longman Anthology of World Literature - Volume B based on 2 reviews is 5 stars.
Review # 1 was written on 2010-12-20 00:00:00

Gemma Hancock
The longman anthologies all give you a pretty good smattering of the times they represent. for this one, the midieval preiod has a bunch of literature from all across the globe and it is fun to compare and contrast the cultures represented there.
---
Review # 2 was written on 2013-05-31 00:00:00

Theophilus Zarif
I read this over the course of several years, a handful of stories each holiday season. There are some very unusual choices, including some that really have hardly anything to do with Christmas (e.g. the one by Bessie Head). Still, it's a nice book to have to hand, even if just to skip through. Manguel strikes a good balance between well-known short story writers (Mavis Gallant, William Trevor and Alice Munro), authors you might never think to associate with Christmas (Paul Auster, Richard Ford and Vladimir Nabokov), and fairly obscure works in translation (Theodore Odrach, Sergio Ramírez and Itoh Seikoh). Four favorites: "A Christmas Memory," Truman Capote (overall favorite) "Christmas Is a Sad Season for the Poor," John Cheever "The Zoo at Christmas," Jane Gardam "O'Brien's First Christmas," Jeanette Winterson
---
Login
|
Complaints
|
Blog
|
Games
|
Digital Media
|
Souls
|
Obituary
|
Contact Us
|
FAQ
CAN'T FIND WHAT YOU'RE LOOKING FOR? CLICK HERE!!!