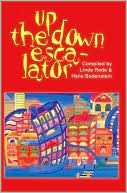 Title:
Up the Down Escalator

Author:

Linda Rode


Publisher:

NB Publishers


Date Published: March 2010
ISBN-13:

9780795701061


ISBN-10: 0795701063
Book Buying Options
Buy Digital Book
Only $10.95

Synopsis:
The third and final book in Kwela's Young African Writing seriers. It offers an open-eyed view of reality as currently experienced by young people. Without sparing the reader, they raise their views on the rapidly changing social, moral and political fabric of this country.

It is an 'open book' for every young person and interested adult; a journey through the fantasies and perspectives of young South Africans at the beginning of the twenty-first century.