| | |
| --- | --- |
| | |
Sustaining New Orleans written by Barbara Eckstein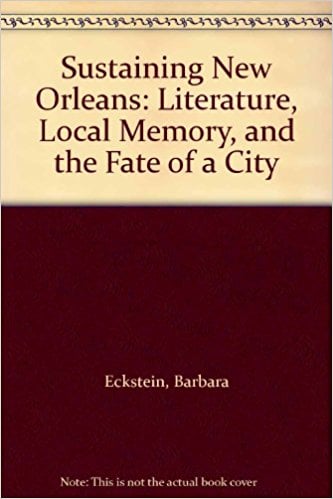 Book Buying Options
Buy Digital Book
Only $99.99

Buy Audio Book
Only $199.98

Title:
Sustaining New Orleans
Category:
Literary Studies
>>
Criticism
Category:
American

Author:

Barbara Eckstein


Publisher:

Taylor & Francis, Inc.


Date Published: October 2005
ISBN-13:

9780415947824


ISBN-10: 0415947820
Synopsis:
This book pursues two meanings of the phrase, "sustaining New Orleans." One is the perpetuation of the images and ideas and tales of New Orleans sustained in public memorylocal and notthrough a range of activities and media, widely read literature notable among them. The other references the concept sustainability understood here to mean the struggle to balance the competing demands of social justice, environmental health, and economic growth. This book argues that these two definitions of sustaining New Orleans are mutually constitutive. It further argues that widely read literature set in the city, through its engagement with urban folkways that shape and reshape public memory, has participated, for good and ill, in the framing of the city's problems, the proposed solutions to those problems, and the perceived effectiveness of those solutions.
Table of Contents:
| | | |
| --- | --- | --- |
| 1 | The claims for New Orleans's exceptionalism | 1 |
| 2 | "Indiscourageable progress" : the decline of the New Orleans streetcar and the rise of A streetcar named desire | 31 |
| 3 | Sex and the historic city : a walking tour on the wild site | 65 |
| 4 | Malaise and miasms : Dr. Percy's moviegoer and public health in New Orleans environs | 97 |
| 5 | The spectacle between piety and desire : the place of New Orleans's Black Panthers and Ishmael Reed's neo-hoodooism | 121 |
| 6 | The vampires' middle passage : the world of Anne Rice and the promise of New Orleans's coast | 149 |
| 7 | Mapping the spirit region : Sister Helen, the dead men, and the folk of New Orleans's environs | 175 |
| 8 | Epilogue | 211 |
| 9 | Notes | 219 |
| 10 | Bibliography | 261 |