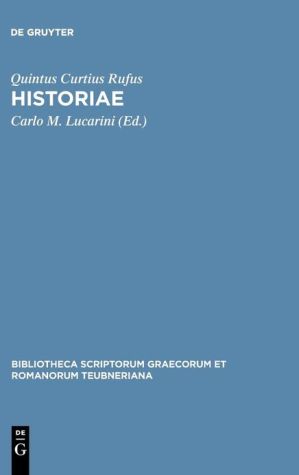 Title:
Q. Curtius Rufus, Historiae

Author:

Carlo Lucarini


Publisher:

De Gruyter


Date Published: June 2009
Pages: 452
ISBN-13:

9783110201161


ISBN-10: 311020116X
Book Buying Options
Buy Digital Book
Only $107.52

Buy Audio Book
Only $215.04

Overview:
Q. Curtius Rufus (1st century CE) is one of the most important historians of Alexander the Great. However, existing editions in use today are philologically unsatisfactory for a number of reasons, and the aim of this work is to present a sounder text. This edition is the first to pay adequate attention to the second family of manuscripts, as well as placing the conjectures of the respective philologists in their correct context.