| | |
| --- | --- |
| | |
NMR of Humic Substances and Coal: Techniques, Problems and Solutions written by Robert L. Wershaw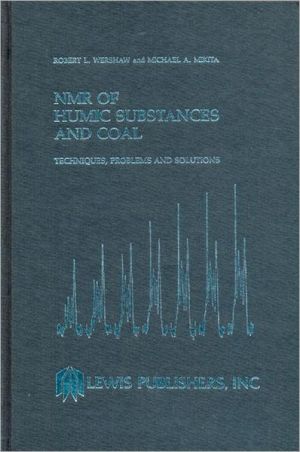 Book Buying Options
Buy Digital Book
Only $201.55

Buy Audio Book
Only $403.10

Title:
NMR of Humic Substances and Coal: Techniques, Problems and Solutions
Category:
Power Resources
Category:
Radiology & Diagnostic Imaging
Category:
Physics of Light
>>
Spectrum Analysis

Author:

Robert L. Wershaw


Publisher:

Taylor & Francis, Inc.


Date Published: January 1989
Pages: 256
ISBN-13:

9780873710824


ISBN-10: 0873710827
Table of Contents:
Introduction: Why an Evaluation of NMR is Necessary at This Time. Review of Solution NMR of Humic Substances. Solid-State NMR of HUMIC Materials. Review of ESR Spectroscopy of Humic Substances. The Application of Selective Chemistry to the NMR Analyses of Humic Substances and Coals. Polarization Transfer and 2-D Experiments in NMR of Solutions of Humic Materials and Fossil Fuel Liquids. Techniques for Wideline NMR. Detection of Mobile Components in the Solid State NMR of Coals. Effects of Molecular Mobility on High Resolution Solid State NMR Spectra - Model Systems. NMR Evidence for a Membrane Model of Soil Humic Acid. Solid State 13C NMR Measurements of Humic Substances: An Examination of Factors Affecting Their Reliable Interpretation. Overview. Index.