| | |
| --- | --- |
| | |
Incarceration Nation: Investigative Prison Poems of Hope and Terror (Crossroads in Qualitative Inquiry Ser.) written by Stephen John Hartnett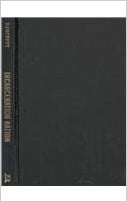 Book Buying Options
Buy Digital Book
Only $81.00

Title:
Incarceration Nation: Investigative Prison Poems of Hope and Terror (Crossroads in Qualitative Inquiry Ser.)
Category:
Literary Studies
>>
Criticism
Category:
Prisons & Prison Life
Category:
American Literature Anthologies

Author:

Stephen John Hartnett


Publisher:

AltaMira Press


Date Published: July 2003
Pages: 192
ISBN-13:

9780759104198


ISBN-10: 0759104190
Overview:
Stephen Hartnett merges the evocative power of poetry with scholarly research to produce both a genre-bending critique of the prison industrial complex and an innovative new method of qualitative research. Based on ten years of teaching in, writing about, and protesting at prisons across America, Harnett weaves together the hopes of prisoners, their families, and friends with the stories of activist communities struggling against the death penalty, the war on drugs, and a culture that treats prisoners as commodities. Full of materials from philosophers, poets, and historians, rich in personal detail, and written as a passionate and urgent call for justice, Incarceration Nation shows the power of ethnographic poetry to give voice to the hopes and horrors of a generation confronted by the mass-production of criminality.
Synopsis:
Use of investigative poetics to describe the American justice and penal systems.
Table of Contents:
| | | |
| --- | --- | --- |
| | "Hudson River Abstract" | |
| | Foreword | |
| | Acknowledgments | |
| | Introduction: A Reader's Guide to Investigative Prison Poetry | 1 |
| | Pendleton Poems | |
| I | Students | 25 |
| II | Jailers | 29 |
| III | Friends | 33 |
| | "Do Right and Fear Not!": Five Meditations on San Quentin | |
| I | Pronounced Kaynteen | 43 |
| II | Rhythmic Secrets | 45 |
| III | Tired of the Law | 46 |
| IV | Selling Cheap | 51 |
| V | The Dignity of Baseball | 54 |
| | Perhaps Some Grace | |
| I | Not an Anomaly | 57 |
| II | Gene Debs's Hometown | 61 |
| III | The Nausea | 66 |
| IV | Julius Don't Wear No Socks | 67 |
| V | Tired Hope | 70 |
| | Emptiness Doesn't Take Notice: Supermax Poems | |
| I | The Tour | 73 |
| II | Evan's Face | 76 |
| III | The Gladiators | 79 |
| IV | Historical Vengeance | 83 |
| | Transcending Schelling's Lament | 87 |
| | About the Same as Commercial Fishing | |
| I | The Dialectic of Perfection and Estrangement | 97 |
| II | The Costume Party | 99 |
| III | This is Mine | 102 |
| IV | La Isla de los Alcatraces | 105 |
| V | An Astonishing Array | 109 |
| | Love and Death in California | |
| I | Entrance | 117 |
| II | He Was a Good Man | 120 |
| III | Thankful | 122 |
| IV | Love is the Enchantment | 124 |
| V | An Application of Capital | 126 |
| VI | Kant's Imagined Cosmos | 131 |
| | Visiting Mario | |
| I | Somewhere Near Salinas Lord | 135 |
| II | Falsely Accused, Wrongfully Arrested, Unjustly Jailed | 137 |
| III | The Bulldog Will Not Kill Today | 143 |
| IV | "There Must Be Some Purpose" | 149 |
| | Karina's Question | 155 |
| | Notes | 157 |
| | About the Author | 181 |