| | |
| --- | --- |
| | |
Fables written by Jean de La Fontaine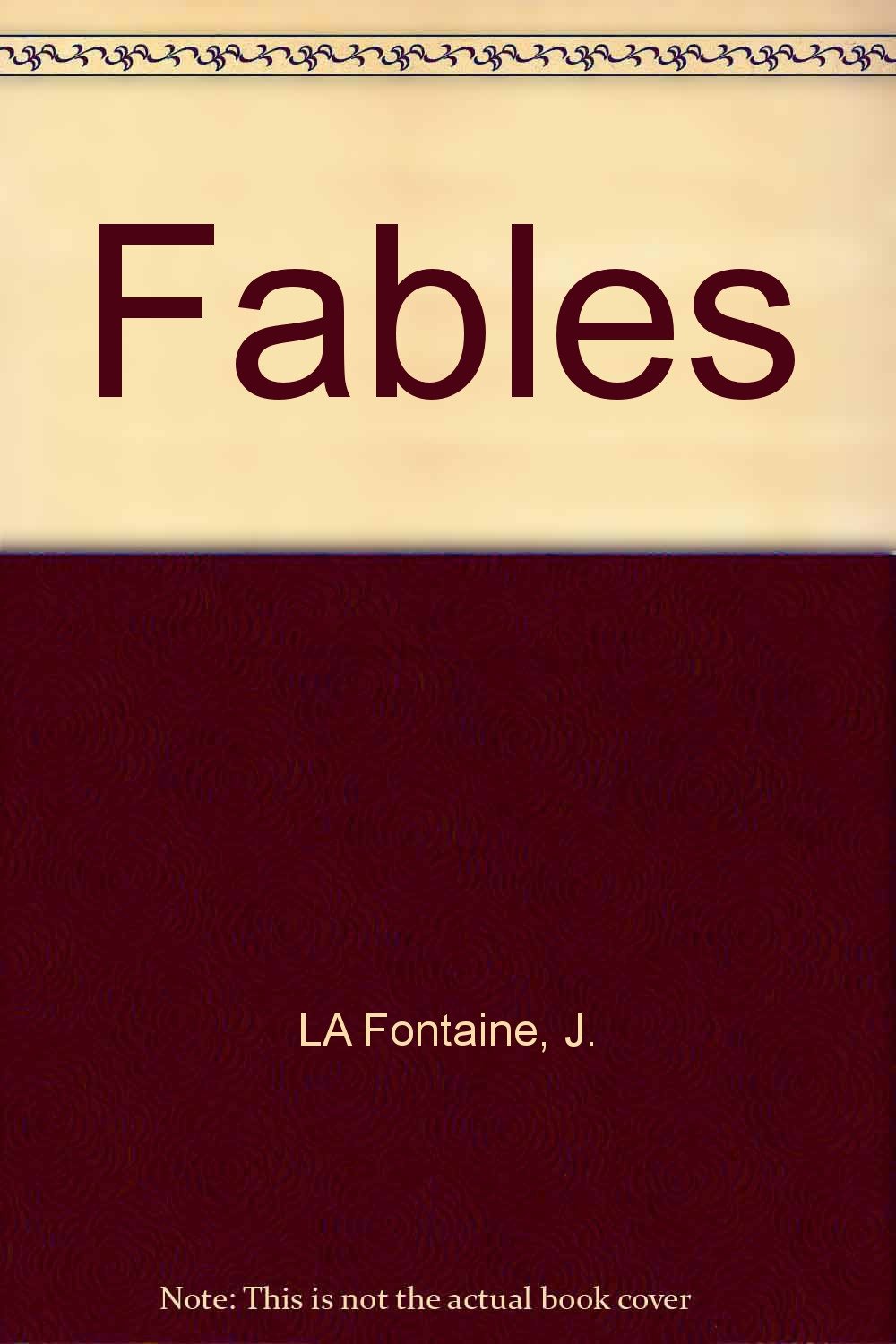 Book Buying Options
Buy Digital Book
Only $99.99

Buy Audio Book
Only $199.98

Title:
Fables
Category:
Anthologies
Category:
Children
>>
Fiction & Literature
Category:
European Poetry

Author:

Jean de La Fontaine


Publisher:

NTC Publishing Group


Date Published: October 1972
ISBN-13:

9780844219622


ISBN-10: 0844219622
Overview:
From "The Ant and the Grasshopper" to "The Hare and the Tortoise" and "The Town Mouse and the Country Mouse," this is a wonderful and original collection of poems that retell some of the world's greatest and best-known fables. A cast of ignorant rats and sick lions, cunning foxes and greedy wolves, wise swallows and empty-headed tortoises, and many others are used to convey morals for human life with humor and charm. These previously unpublished and unjustly neglected translations capture beautifully the rhythm and vitality of La Fontaine's classic work.
Synopsis:
Second only to Aesop, Jean de la Fontaine was the author of comic and delightful fables that are as alive today as when they first appeared in the 18th century. Based on tales both famous and obscure by an array of classical writers, La Fontaine's fables offer vivid perspectives on such elemental subjects as greed and flattery, envy and avarice, love and friendship, old age and death. The 60 collected here–from "The Crow and the Fox" and "The Cock and the Pearl" to "The Grasshopper and the Ant" and "The Town Mouse and the Country Mouse"–are illustrated with more than 100 charming drawings that capture La Fontaine's unforgettable cast of animal personalities.