Points of View: Revised Edition written by James Moffett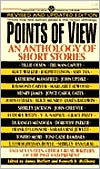 Book Buying Options
Buy Digital Book
Only $99.99

Buy Audio Book
Only $199.98

Title:
Points of View: Revised Edition
Category:
Fiction
Category:
Anthologies (multiple authors)

Author:

James Moffett


Publisher:

Penguin Group (USA)


Date Published: August 1995
Edition:

REV


ISBN-13:

9780451628725


ISBN-10: 0451628721
Synopsis:
Since its original publication in 1966, this volume has attained classic status. Now its contents have been updated and its cultural framework enlarged by the orginal editors. Many of the 44 stories come from a new writing generation with a contemporary consciousness, and this brilliant blending of masters of the past and the brightest talents of the present achieves the goal of making a great collection even greater.