Video Game Vintage Title Grand Theft Auto: Episodes From Liberty City
XBOX360 | PS3 | ATARI | XBOX | PS2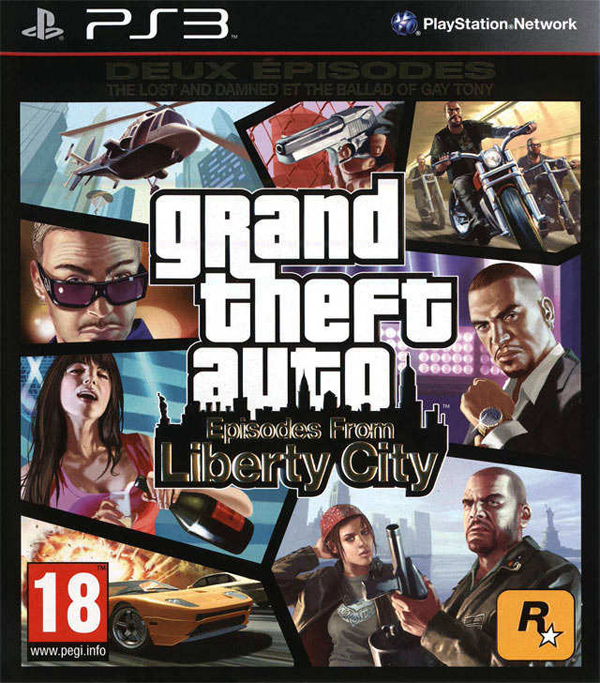 Grand Theft Auto: Episodes From Liberty City
Grand Theft Auto: Episodes from Liberty City is a standalone compilation of the episodes for the 2008 video game Grand Theft Auto IV. Created by Rockstar North in the United Kingdom, it contains both The Lost and Damned and The Ballad of Gay Tony on one disc. It was released alongside the DLC release of The Ballad of Gay Tony on 29 October, 2009 for the Xbox 360 and released on 13 April, 2010 for Microsoft Windows and PlayStation 3.
Unlike the downloadable versions of the episodes, the compilation does not require a copy of Grand Theft Auto IV to play, nor is an Xbox Live or PlayStation Network account necessary . The content is also played straight from the disc, and does not need to be installed on a hard drive to play, like various other disc-based expansions for other Xbox 360 games that have been released in the past. Available exclusively on the Episodes from Liberty City disc are three new in-game radio stations – Vice City FM, RamJam FM and Self-Actualization FM.
---
Complaints | Blog | Digital Media | Souls | Obituary | Contact Us | Books | FAQ
---
CAN'T FIND WHAT YOU'RE LOOKING FOR? CLICK HERE!!!