Capcom Platinum Hits Triple Pack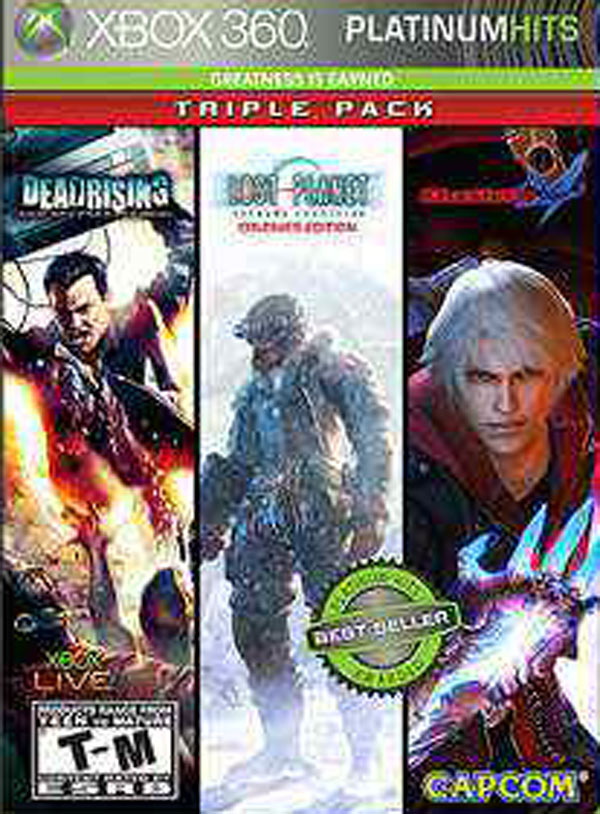 Capcom Platinum Hits Triple Pack
Capcom Platinum Hits Triple Pack is a compilation of 3 Capcom Classics: Lost Planet Colonies, Devil May Cry 4, and Dead Rising. All 3 games were awarded Platinum Hits "Best Seller" status and have sold more than 3 million copies in North America alone.
The compilation was released in North America on September 8, 2009. According to a Capcom representative, the compilation however will not be available in Europe.
---
Complaints | Blog | Digital Media | Magazines | Obituary | Contact Us | Video | Wonders | FAQ
---
CAN'T FIND WHAT YOU'RE LOOKING FOR? CLICK HERE!!!