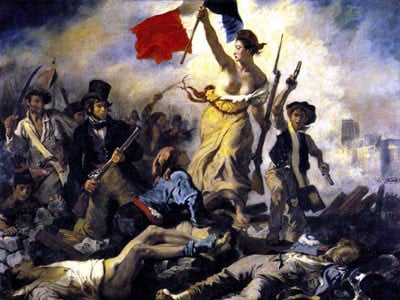 Liberty

Title:

Liberty


Pieces: 1000

Artist: Delacroix

Size: Height = 19 inches
Width = 26.75 inches

Manufacturer:

Clementoni


Item Number: 314140

With this painting Delacroix responded to the July revolution of 1830 against Charles X (king of France 1824-30) and absolutism in France, which finished with serious democratic reforms. As a result the new 'citizen king' Louis-Phillippe was elected and his power was restricted; France became a bourgeois monarchy. Delacroix wrote to his brother, a general: 'Since I have not fought and conquered for the fatherland, I can at least paint on its behalf.' To the left of Liberty, a man wearing a top hat, is Delacroix himself. The boy with pistols on the right was perhaps the inspiration for the character of Gavroche in Victor Hugo's Les Misérables. The new king Louis-Phillippe bought the work for 3,000 francs, but never exhibited it.