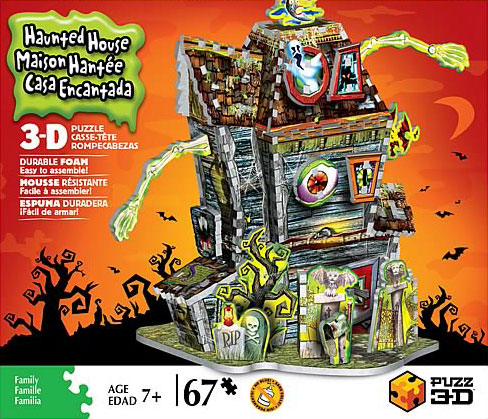 Haunted House

Title:

Haunted House


Pieces: 67

Size: Height = 9.25 inches
Width = 7.875 inches
Depth = 7.25 inches

Manufacturer:

Wrebbit


Item Number: 45050

Now's your chance to build your very own haunted house with Puzz 3D! You won't have to wait decades for it to fall into ruin, or to have some horrible fate cause lost spirits to be trapped there forever. No, all you have to do is order this puzzle and put it together. It's that easy! With tons of pieces (and extra pieces for redecoration), you can change how this puzzle looks every day. It'll look great in your home for Halloween, so don't miss out!