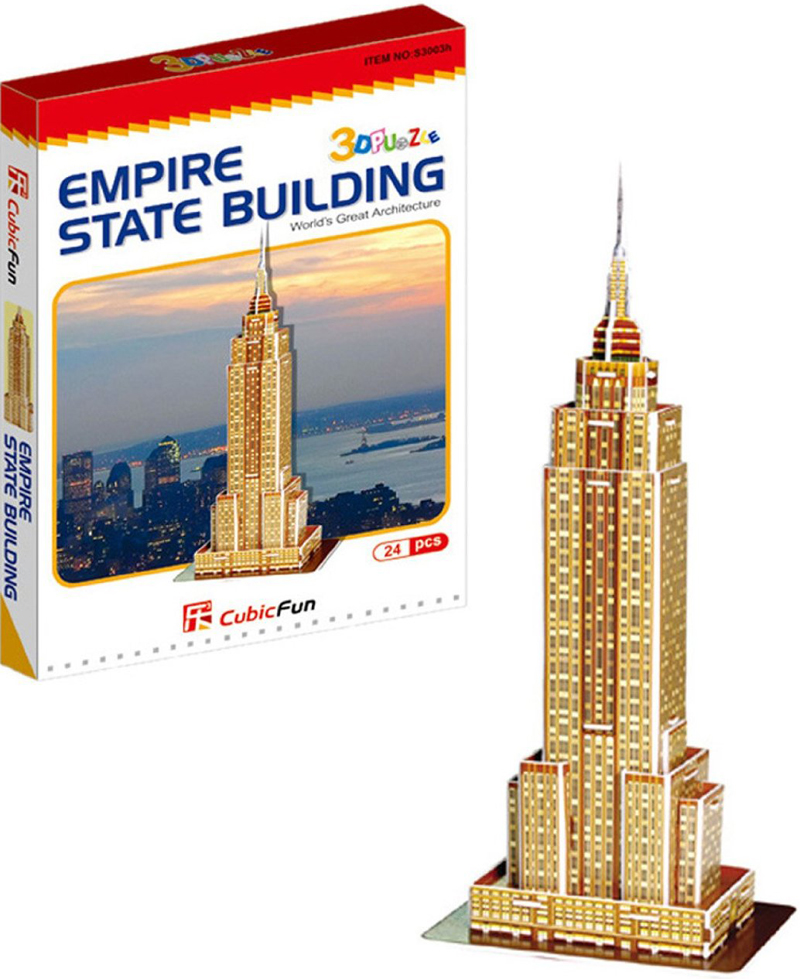 Empire State Building

Title:

Empire State Building


Pieces: 24

Size: Height = 10 inches
Width = 4 inches
Depth = 6 inches

Manufacturer:

3D Puzzle


Item Number: S3003H

Construction of the Empire State Building began in March of 1930 on the site of the old Waldorf-Astoria Hotel at 350 Fifth Avenue at 34th Street. It was completed 14 months later in May, 1931. Designed by the architectural firm of Shreve, Lamb, & Harmon Associates, the Empire State Building, at 102 stories, was the tallest building in the world until the completion of the first tower of the World Trade Center in Lower Manhattan in 1972.