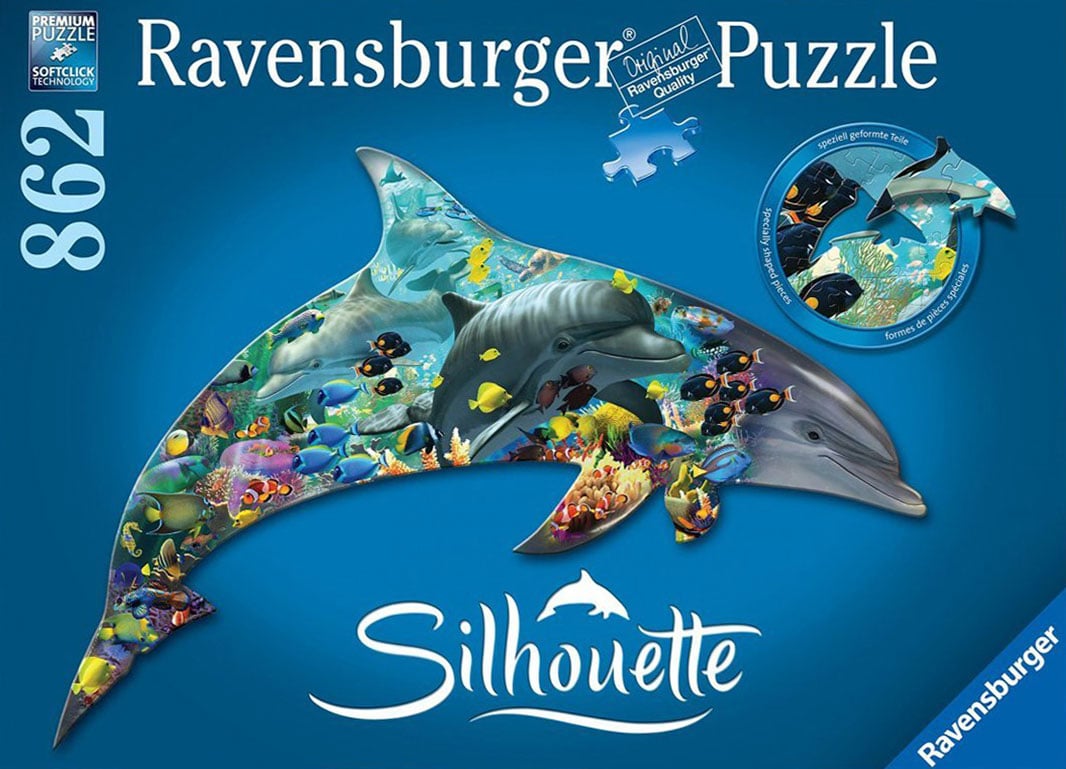 Dolphin World

Title:

Dolphin World


Pieces: 862

Artist: David Penfound

Size: Height = 23.25 inches
Width = 41.5 inches

Manufacturer:

Ravensburger


Item Number: 161546

Dolphins are marine mammals that are closely related to whales and porpoises. There are almost forty species of dolphin in 17 genera. They are found worldwide, mostly in the shallower seas of the continental shelves, and are carnivores, mostly eating fish and squid. Dolphins are among the most intelligent animals, and their often friendly appearance and seemingly playful attitude have made them popular in human culture.