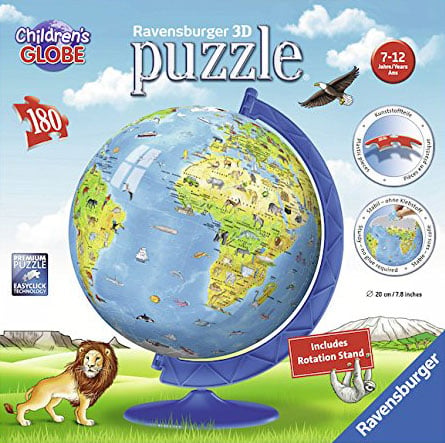 Children's Earth Globe

Title:

Children's Earth Globe


Pieces: 180

Artist: Michaela Rasch

Size: Height = 8 inches
Width = 8 inches
Depth = 8 inches

Manufacturer:

Ravensburger


Item Number: 123384

Perfectly crafted plastic puzzle pieces allow for an exact fit and are created to easily fit together to form a solid, smooth ball - without requiring any glue! The result: a novel, decorative object! A Ravensburger innovation for puzzlers.

Contents: 180 puzzle pieces + display holder + instructions.