Biography
Full name: Helen S. Fuller
Born: December 16, 1932
Passed away: January 7, 2009
Age: 76 years of age
Location: Lakeland, Florida, United States
Father: Frank Sadowski
Mother: Katharine Sadowski
Birthplace: Poughkeepsie, New York, United States
Children: Deborah Kohlsdorff, James Corcoran Sr, Deborah Kohlsdorff, and James Corcoran Sr.
Siblings: Freddy Sadowski, Marion Sadowski, Edward Sadowski, Donald Sadowski, Frances Morset, Douglas Sadowski, Douglas Sadowski, Frances Moret, Donald Sadowski, Edward Sadowski, Marion Sadowski, and Freddy Sadowski.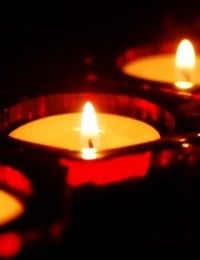 This memorial website was created in memory of our loved one, Helen S. Fuller, who was born in Poughkeepsie on December 16, 1932, raised in Poughkeepsie, New York, United States, and who passed away on January 7, 2009 at the age of 76. Helen truly was a beautiful person; we've never known a person whose beauty, outer or inner, could compare to hers. Her heart and her spirit were stronger than steel. She gave herself freely and without fear in every one of her relationships, regardless of how many times shed been hurt by people. She was innocent and thoughtful and honest and real. She was never quick to judge - but always quick to forgive and trust. She was funny and sweet and strong and smart, and she loved to laugh. Her infectious laugh was always there and remains still in our minds. Above all, Helen gave love in her life and in doing so, changed people. She is so very missed. We will love, honor, and remember her forever. Dearest Helen, you are always in our thoughts and forever in our hearts. We love you.