Reviews for Ultima oportunidad (No Second Chance)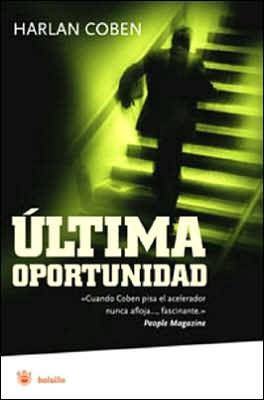 The average rating for Ultima oportunidad (No Second Chance) based on 2 reviews is 3 stars.
Review # 1 was written on 2008-07-16 00:00:00

Gordon Azure
I know some may think Harlan Coben beneath them, but let me explain why I find myself enjoying his books: First, I'm tired as heck of books where nothing happens but blushes hidden and a cough of disapproval. Second, I always had a fondness for books on killers (not to understand myself, but the opposite, I assure you). Third, I agree with most of Coben's values, like this snippet from No Second Chance: "Edgar belongs to that unique class of the entitled who have deluded themselves into believing that they somehow earned their status through hard work. We all live with self-justification, of course, and if you have never fended for yourself, if you live in luxury and have done nothing to deserve it, well, that is going to compound your insecurities, I guess. But it shouldn't make you a prig, to boot. (p. 29)" I've lived my entire life trying to meet unrealistic standards: let me have my light reading. It could be worse: I could listen to smooth jazz.
---
Review # 2 was written on 2021-01-06 00:00:00

Nicholas Giambra
Everyone seems to read Harlan Coben books but me, so I thought I would give one a try........ and it lived up to expectations. This is a complicated story of a surgeon who is shot, his wife murdered, and his infant child missing. The surgeon, who barely escapes death is determined to find his daughter who he believes is still alive. And so begins a complex and sometimes a bit confusing tale of his search. His wealthy father-in-law gets a ransom demand for $1 million and the chase is on. The story covers two years of false clues, disappointment, a father's quest, and no sign of the child. Many diverse characters are introduced and the reader is left with the trying to identify which of them, if any, is involved in this crime. I thought the ending was a bit far-fetched but not enough to ruin my interest in the story. I will probably read more of Coben's books since it certainly keeps the reader guessing and that's the mark of a good thriller.
---
Login
|
Complaints
|
Blog
|
Games
|
Digital Media
|
Souls
|
Obituary
|
Contact Us
|
FAQ
CAN'T FIND WHAT YOU'RE LOOKING FOR? CLICK HERE!!!