Reviews for Zombie Powder, Volume 3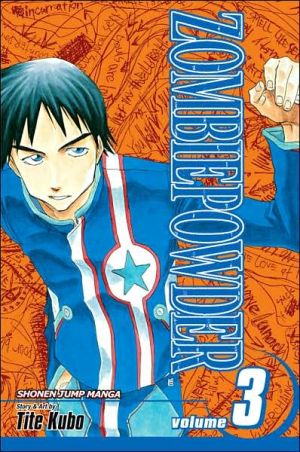 The average rating for Zombie Powder, Volume 3 based on 2 reviews is 4 stars.
Review # 1 was written on 2017-11-18 00:00:00

Chuck Norris
I hadn't forgotten this volume was practically nonstop action, but woof, is it one thing to remember and quite another to jump back in and experience it! Seriously, if you've been intrigued about this short little series for a while, I can promise you things really start coming to a head in this volume, and it's so unexpectedly dark and macabre for what it is (which I personally enjoy about it.) I can't say much else that isn't laced with spoilers, but if you've read my reviews for either of the first two volumes, you are well aware by now how much I love this little series. (Also, the 4-panel koma at the back are pretty fun!) [Additionally, I did not re-read the short story at the end of this volume that was wedged in for page count, and I doubt I'll read whatever was wedged in at the end of volume 4. I just don't have the patience or energy to read those and write up reviews for them at this point in time.]
---
Review # 2 was written on 2009-04-19 00:00:00

Kevin Burda
This volume starts off with Chapter 15: Divisions. I'll write more when my editing mode hits. Happy Readings! Fly my Pretties! Fly!
---
Login
|
Complaints
|
Blog
|
Games
|
Digital Media
|
Souls
|
Obituary
|
Contact Us
|
FAQ
CAN'T FIND WHAT YOU'RE LOOKING FOR? CLICK HERE!!!