Reviews for HomeWorks: A Book of Tennessee Writers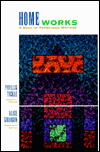 The average rating for HomeWorks: A Book of Tennessee Writers based on 2 reviews is 4 stars.
Review # 1 was written on 2014-11-13 00:00:00

Delia Chiriac
Soon after I pledged to pursue all writings gothic and ghostly, I decided that one of my early tasks must be to read (or re-read) all the short tales of Poe, including every essay or ephemeral journal-piece that contains even a nugget of narrative. Now, thanks to the assistance of Mabbott's excellent edition, I am well on my way toward accomplishing this task, since Mabbot's comprehensive collection of stories includes every one of Poe's short works with the germ of a story or the scrap of a plot. Now, with the completion of this first volume of tales, I have read all of Poe's short narrative pieces composed between 1831 to 1842. (Those written between 1831 and 1839 I have already commented upon in my reviews of "Tales Grotesque and Arabesque"). Most of the best tales from this period are the well known ones which I first read forty or fifty years ago. I cannot say that I have here discovered--or rediscovered--any neglected gems that shine with the brightness of "Usher" or "Ligeia," but I have found a few that deserve to be in their company ("A Man of the Crowd," "The Oval Portrait")and more than a few charming, lesser works. I was impressed by the sunny and forthright style Poet adopts in his humorous pieces, such as "Never Bet the Devil Your Head" and "A Succession of Sundays." I admired and enjoyed the aesthete in Poe, for the way his detailed description of the homely art of interior decoration (in "The Philosophy of Furniture") as well as the larger canvas of landscape ("The Landscape Garden") seem to look forward to the decadents of the fin de siecle. (Indeed, Poe excels in descriptions of every kind, including a marvelously detailed account of how a black cat opens a latched door in "Instinct vs Reason.") I was also struck by how the element of description shapes much of the content of his shorter tales ("The Island of the Fay," "The Colloquy of Monos and Una," "Eleonora," "The Masque of the Red Death"), creating something very much like a prose poem. All in all, I now have a new appreciation for the breadth and humanity of Poe, his unrelenting curiosity and his considerable artistic and intellectual range.
---
Review # 2 was written on 2015-11-19 00:00:00

John Powers
I'm not a big fan of poetry, so I have to say I enjoy his short stories more. My absolute favorite, and probably one of the scariest things I've ever read, is "The Pit and the Pendulum." And, of course, there's "The Telltale Heart", "The Cask of Amontillado", and "The Fall of the House of Usher." These are quick, easy reads that are well worth it.
---
Login
|
Complaints
|
Blog
|
Games
|
Digital Media
|
Souls
|
Obituary
|
Contact Us
|
FAQ
CAN'T FIND WHAT YOU'RE LOOKING FOR? CLICK HERE!!!