Reviews for Virgil's Aeneid; Interpretation and Influence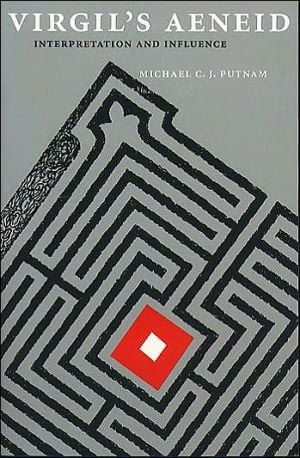 The average rating for Virgil's Aeneid; Interpretation and Influence based on 2 reviews is 5 stars.
Review # 1 was written on 2015-12-05 00:00:00

Jerrad Mills
This book is an intellectual and compelling discussion of Sophocles' horribly beautiful play. I especially liked Segal's position that Oedipus is no "puppet of the gods" despite the fact that all roads seem to lead to the oracular truth that he was destined to slay his father and bed his mother. Segal quotes Karl Reinhardt and writes: "'For Sophocles, as for the Greeks of an earlier age, fate is in no circumstances the same as predetermination, but is a spontaneous unfolding of daimonic power.' The play leaves it an open question whether Laius, Jocasta, or Oedipus might have prevented the fulfillment of the prophecies if they had simply done nothing: not exposed the infant, not consulted Delphi, not avoided Thebes, not married an older woman, and so on." I particularly like this stance, given the fact that Jocasta commits suicide "by her own hand" and Oedipus's answers the Chorus's amazement with the following line: "But the hand that struck me / was none but my own" (Grene translation). Greek plays are sometimes hard to love on a first reading. All the pleasure comes in the re-reading and the mulling and contemplation. I feel passionately about certain plays - Aeschylus' Agamemnon and Sophocles' Ajax are included - because they contain certain lines that move me profoundly. Oedipus is perhaps my ultimate favorite, mostly because Sophocles' mastery of the dramatic tension, the breathtaking high-wire act of Oedipus as he makes progress only by moving backward into the past, his own past. Segal's analysis and discussion proves the relevance the play has for modern audiences and takes a lot of joy in the small but profound word plays and nuances of language.
---
Review # 2 was written on 2012-01-15 00:00:00

Yashvir Singh
If only the rating had more stars!
---
Login
|
Complaints
|
Blog
|
Games
|
Digital Media
|
Souls
|
Obituary
|
Contact Us
|
FAQ
CAN'T FIND WHAT YOU'RE LOOKING FOR? CLICK HERE!!!