Reviews for Robin and Ruby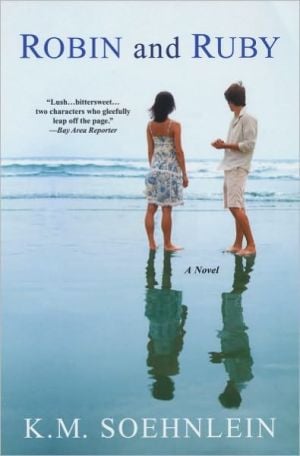 The average rating for Robin and Ruby based on 2 reviews is 3 stars.
Review # 1 was written on 2015-09-01 00:00:00

Jonel Martinez
What a huge disappointment! The first book in this series, The World of Normal Boys, was absolutely fantastic (to see my review click here). Robin and Ruby was the exact opposite. Where the first book was life changing, this one was simply boring. I really don't get the point of the story. I kept reading to the end in hopes that something changed. Sorry to say nothing did.
---
Review # 2 was written on 2010-04-11 00:00:00

Andy Dun
This is a deeply satisfying novel about a brother and sister and the jersey shore, and the mysteries of the human heart. Completely engaging. It's been over three weeks now since i finished this book, and it's still floating around in my head. Soehnlein's characters are sharply and deeply drawn, and the prose is immaculate. But the great success of this book is that the writer does what so few novelists can do, capture an entire world, an entire era, and make it come alive.
---
Login
|
Complaints
|
Blog
|
Games
|
Digital Media
|
Souls
|
Obituary
|
Contact Us
|
FAQ
CAN'T FIND WHAT YOU'RE LOOKING FOR? CLICK HERE!!!