Reviews for Ripley's Game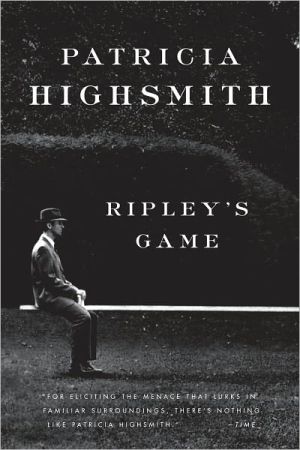 The average rating for Ripley's Game based on 2 reviews is 4 stars.
Review # 1 was written on 2018-07-23 00:00:00

Karol Kk
WHY WOULD A CLASS EVER ASSIGN ME TO READ THE THIRD BOOK IN A SERIES WITHOUT HAVING READ THE FIRST TWO. WHY. Even if they work as standalones. I am still a bookworm at heart and I have a moral compass for god's sake. Anyway this was fine. I had to force myself to read it in less than 24 hours (because I did not plan this well) and that was less than ideal and included a binge reading session from 11 p.m. to 4 a.m. and the font was smaller than I would have liked but I didn't hate it. Also I didn't really like it?? Probably closer to dislike if I had to choose my side. Wow my brain is dead when did I lose my ability to not need sleep I cannot form sentences so now seems like a good time to type up some assigned homework sentences about this book am I right. Oh man my brain feels like a marshmallow. Bottom line: I have basically zero opinions on this. So. Dope that it's for class and I'll have to spend the next 1.5 weeks making some up.
---
Review # 2 was written on 2012-12-15 00:00:00

Diana Robinson
"If blood can produce money through rituals or the so-called human sacrifice, then it is the basis on which we live, so it is very essential to save and protect it from the fiendish eyes of blood sucking predators." ― Michael Bassey Johnson While this is probably my favorite Highsmith/Ripley novel so far, it is also the most unsettling. She manages - by introducing a new counter-Narrator (Jonathan) - to make Ripley's amorality seem even more fragile and desolate. Jonathan's wife Simone also stands as an interesting counter-spouse to Heloise. Throughout the novel the twisting and sometimes converging tales of Ripley and Jonathan seem like spinning endless mirrors. Each narrator reflecting the existential, blood-splattered flatness of the other. It was brilliant and disconcerting at the same time.
---
Login
|
Complaints
|
Blog
|
Games
|
Digital Media
|
Souls
|
Obituary
|
Contact Us
|
FAQ
CAN'T FIND WHAT YOU'RE LOOKING FOR? CLICK HERE!!!