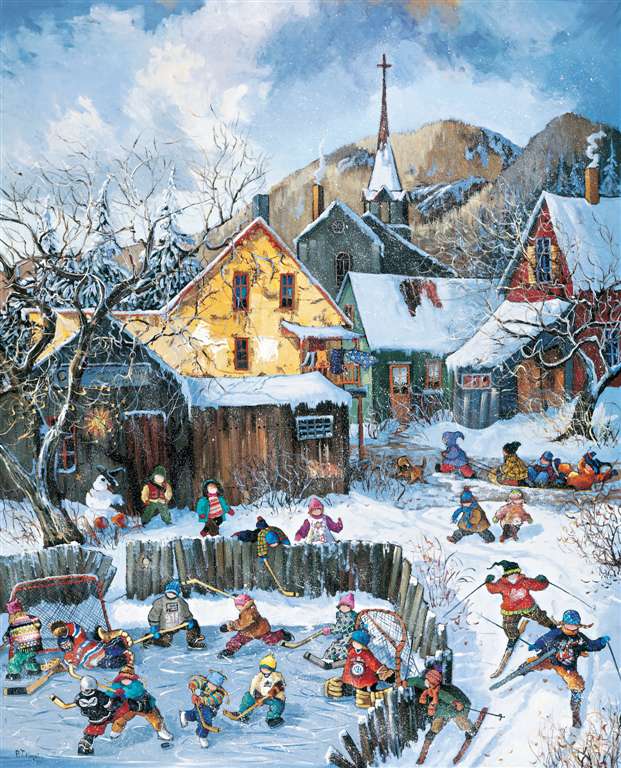 Playtime

Title:

Playtime


Pieces: 1000

Artist: Pauline T Paquin

Size: Height = 27.5 inches
Width = 19.5 inches

Manufacturer:

Ravensburger


Item Number: 191819

Each of Pauline Paquins' paintings illustrate a unique moment, a magical moment to say the least, of the children's universe, a world in perpetual effervescence similar to an endless whirl. The scenes, either actual or fictitious, are bringing us back to our own childhood. The voluntary omission of facial features makes it easier for us to be drawn into the painting, even if this is without our knowledge! Her art is accessible to everybody with an open mind!