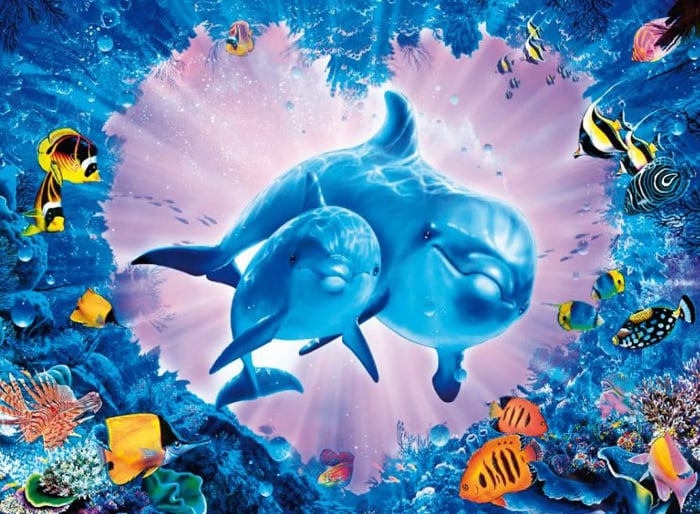 Love Reef

Title:

Love Reef


Pieces: 1000

Artist: Christian Riese Lassen

Size: Height = 19.67 inches
Width = 27.2 inches

Manufacturer:

Clementoni


Item Number: 392231

Jigsaw puzzle of a Dolphin Reef painted by Christian Riese Lassen.

Christian Riese Lassen is known around the globe for his unique ability to embody the brilliant light and shimmering colors of our amazing world. His lifelong love of the ocean and its inhabitants has served as his inspiration to create these illustrious masterpieces. With unmatched ability, Lassen captures the essence and brings to life these beautiful works of art in motion.