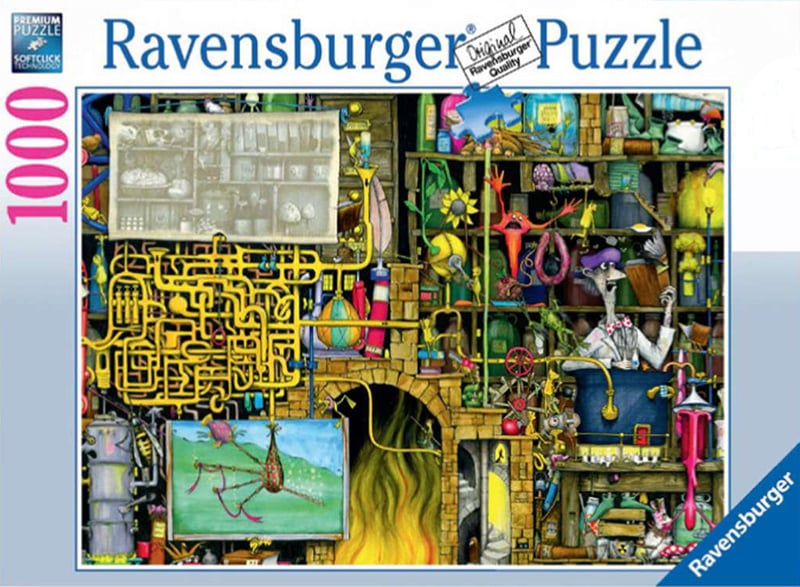 Laboratory

Title:

Laboratory


Pieces: 1000

Artist: Colin Thompson

Size: Height = 20 inches
Width = 27 inches

Manufacturer:

Ravensburger


Item Number: 192977

Colin Thompson was born in Ealing, London on October 18th 1942. Until he was eleven his name wasn't Colin Thompson it was Colin Willment. Willment was his father's name and his mother changed it to Thompson when she married his stepfather.

In 1990 he started writing and illustrating children's books and had his first book published in March 1991. Since then he has had over 65 books published.