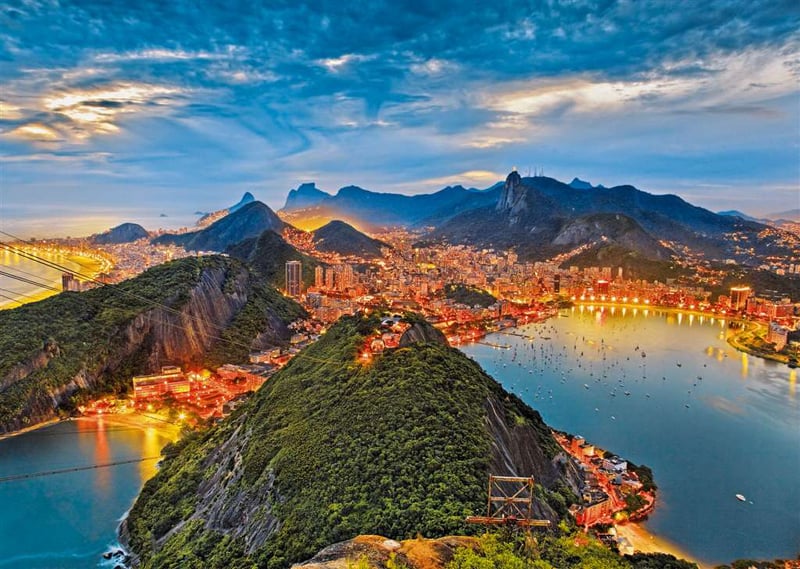 Guanabara Bay, Rio de Janeiro

Title:

Guanabara Bay, Rio de Janeiro


Pieces: 1000

Artist: Bildagentur Huber

Size: Height = 20 inches
Width = 27 inches

Manufacturer:

Ravensburger


Item Number: 190522

Guanabara Bay is an oceanic bay located in Southeast Brazil in the state of Rio de Janeiro. On its western shore lies the city of Rio de Janeiro, and on its eastern shore the cities of Niterói and São Gonçalo. Guanabara Bay is the second largest bay in area in Brazil (after the All Saints' Bay), at 412 square kilometres (159 sq mi), with a perimeter of 143 kilometres (89 mi).

The name Guanabara comes from the Tupi language, and is traditionally translated as "the bosom of sea."