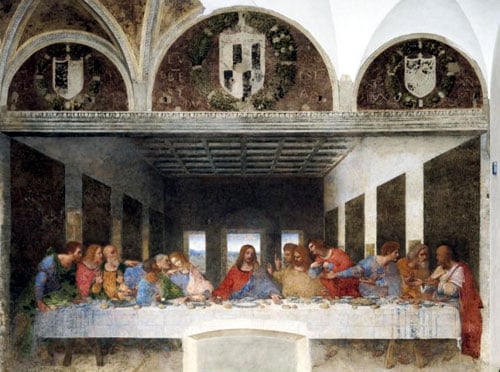 The Last Supper

Title:

The Last Supper


Pieces: 13200

Artist: Leonardo da Vinci

Size: Height = 53 inches
Width = 115 inches

Manufacturer:

Clementoni


Item Number: 380053

Leonardo da Vinci was already a well known artist when he created his masterpiece The Last Supper. He painted it on the back wall of the dining hall at the Dominican convent of Sta Maria delle Grazie in Italy. The reason the painting is laid out the way it is is that Leonardo was trying to "extend the room", to make it look like Jesus and his apostles were sitting at the end of the dining hall. This painting became an instant famous work, for many reasons.