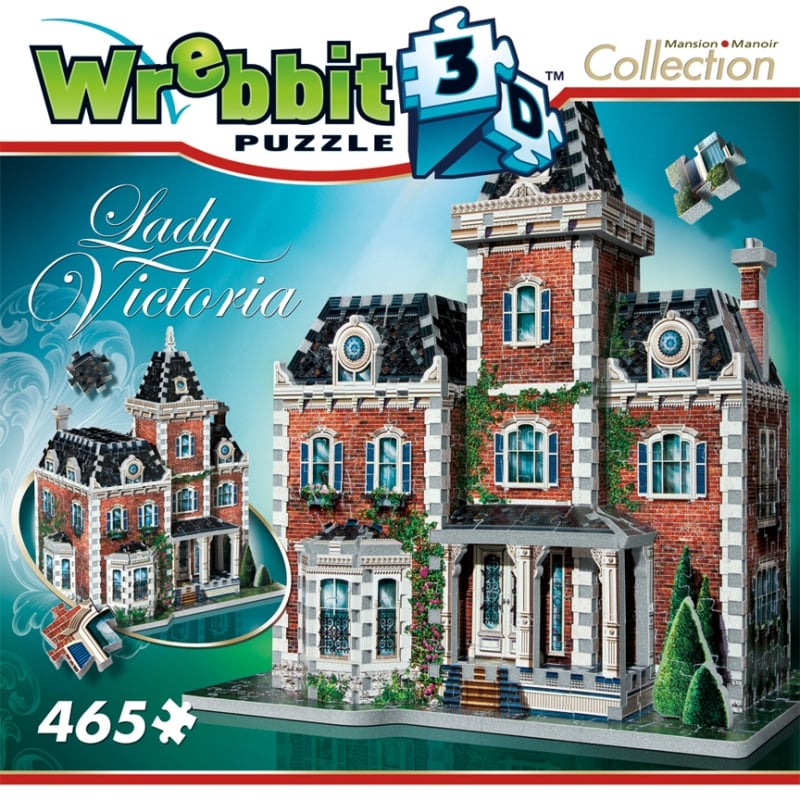 Lady Victoria

Title:

Lady Victoria


Pieces: 465

Size: Height = 11.75 inches
Width = 13.25 inches
Depth = 8.75 inches

Manufacturer:

Wrebbit


Item Number: W3D-1003

Partake in high tea at this elegant Victorian mansion, or stroll about the charming English garden. Combining gothic design and classical architecture, Lady Victoria will transport you to the idyllic and colourful countryside of a Charles Dickens novel. Rebuild the coziness and romanticism of a lovely dream house of days gone by.