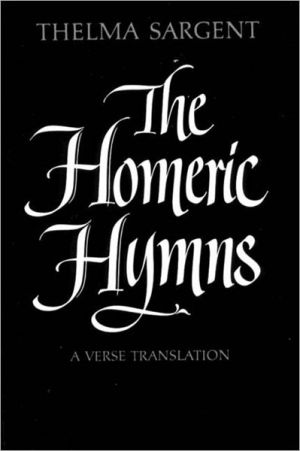 Title:
The Homeric Hymns

Author:

Thelma Sargent


Publisher:

Norton, W. W. & Company, Inc.


Date Published: November 1975
Pages: 96
ISBN-13:

9780393007886


ISBN-10: 039300788X
Book Buying Options
Buy Digital Book
Only $12.62

Buy Audio Book
Only $25.24

Overview:
Now Thelma Sargent has rendered these works into a lucid and beautiful English verse. Accompanying the translated texts is a discussion of Greek meter and a explanation written by Sargent of her translation.