| | |
| --- | --- |
| | |
Raven road written by Cassandra Pybus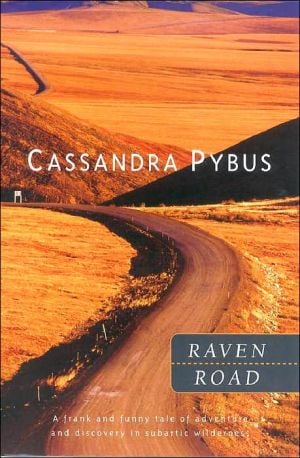 Book Buying Options
Buy Digital Book
Only $99.99

Buy Audio Book
Only $199.98

Title:
Raven road
Category:
Geographical
>>
North America
>>
USA
>>
Western
>>
Travel Essays & Descriptions
Category:
Canada
>>
General & Miscellaneous
>>
Travel
Category:
Travel Essays & Descriptions
>>
General & Miscellaneous

Author:

Cassandra Pybus


Publisher:

St Lucia, Qld. : University of Queensland Press, 2001.


Date Published: 2001
Pages: 232
ISBN-13:

9780702231667


ISBN-10: 0702231665
Overview:
"From the moment Cassandra Pybus heard about Lillian Alling, the woman who walked to Russia, the story sank hooks into her imagination. She too haunted the New York library and archives looking for clues about this enigmatic pedestrian. When her historical sleuthing yielded little, Cassandra set out on her own epic trek to follow Lillian's route through the wilderness of northwestern Canada and subarctic Alaska to Siberia." "At the top of the world Cassandra found more than she had bargained for." In this delightfully frank and funny account, travel and adventure mingle with history and autobiography as Cassandra Pybus travels through an astonishing landscape embedded with tales of folly and courage, eating disorders and obsession at high latitude.