| | |
| --- | --- |
| | |
You Can Run: Gay, Glam, and Gritty Travels in South America written by Michael Luongo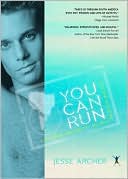 Book Buying Options
Buy Digital Book
Only $53.00

Title:
You Can Run: Gay, Glam, and Gritty Travels in South America
Category:
Biographies
>>
Autobiographies
Category:
General

Author:

Michael Luongo


Publisher:

Taylor & Francis, Inc.


Date Published: April 2007
ISBN-13:

9781560236542


ISBN-10: 156023654X
Synopsis:
From Machu Picchu to a cocaine purchase in a Bolivian jail—and beyond!

How do you rough it in extreme South American travels and still dare to be different? You Can Run: Gay, Glam, and Gritty Travels in South America follows the intrepid and fantastic—and totally true—adventures of flamboyant gay men through the gritty rough and tough of South America. Author Jesse Archer and his American boyfriend Zane spent nearly two years traveling the continent in search of adventure. And find it they did. Discover incredible individuals like Patricia the pink lady, the Wolfman of Borneo, and Santusa the fanged Chola of a different color. Thrill to the astounding experiences of dodging crocodiles, doing a striptease for a Colombian bathroom bitch, admiring exultant transsexuals caught in a rainstorm, and navigating the most dangerous road in the world. This wild travel chronicle takes you through the real South America with wit, wisdom—and a hot pink wig!
Table of Contents:
Acknowledgments
Summer 1999
Dippy and Pansy Go Trekking
The Pink Lady
Off Duty
Freaks Like Us
Tango Carnival
An Argentine Never Forgets
Where I Am
Once Upon a Time in Rio
Accepting Never-Never land
Mr. Popular
Greek to Me
You Must Be This High to Ride This Ride
The Long Good-Bye
Vigilance
Found in Translation
Banana Fuck
A Stick in the Mud
Snaking Fate
Survival of the Least Fit
You Can Run
Step One
Milena the Exception
A Gay Old Time
Everything But the Ocean
Ruts in Stone
The Greatest Show on Earth
Of Cons and Convents
The Ugly American
Coroico or Bust
Goddess and the Garca
Hooters
Community
The Ugly American Part 2: The Vengeance
Crutches in Cartagena
Play It Again
Game Over