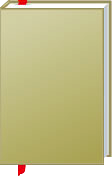 Title:
Journey to America

Author:

George Lawrence; edited by J. P. Mayer


Publisher:

Westport, Conn. : Greenwood Press, 1981, c1971.


Date Published: 1/13/1981
Pages: 424
ISBN-13:

9780313227127


ISBN-10: 0313227128
Book Buying Options
Buy Digital Book
Only $54.99

Buy Audio Book
Only $109.98

Overview:
Alexis de Tocqueville (1805-1859) visited the United States in 1831 as an assistant magistrate of the French government. His great work Democracy in America was published in 1835. This volume contains all of the notebooks Tocqueville kept during his American journey.